Copernicus was German, not Polish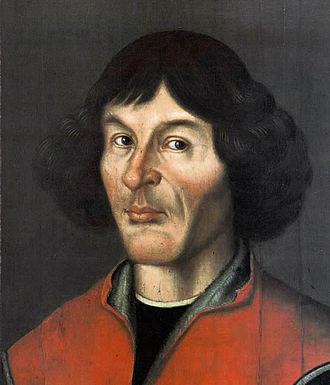 Nicolaus Copernicus, a Prussian, placed the sun instead of the earth in the center of the solar system in 1542, making a monumental contribution to world scientific knowledge. Is this a Polish face? No, it is a Germanic face.
---
By Carolyn Yeager
US PRESIDENT DONALD TRUMP WAS IN POLAND ON THURSDAY, JULY 6 and got his history wrong again. He did it in Jerusalem in May and now he's done it again ... in order to cater to post-WWII historical distortions. In Warsaw, speaking to thousands, he said:
Despite every effort to transform you, oppress you, or destroy you, you endured and overcame. You are the proud nation of Copernicus — think of that — Chopin, Saint John Paul II. Poland is a land of great heroes. And you are a people who know the true value of what you defend.
Poland has been claiming Copernicus as a Polish son for a long time because, well, he did live in the territory called the Kingdom of Poland during most of his life. He was born in German Silesia, as was his father and mother before him. He grew up speaking German – it was his native language. He did all of his work and correspondence in Latin and German, none in Polish. However, it is said he could also speak Polish, Italian and Greek.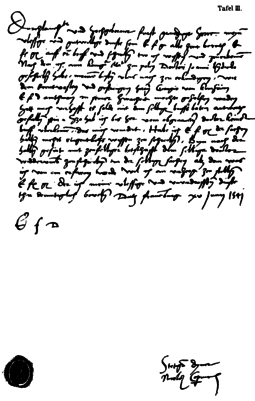 Right: German-language letter from Copernicus to Duke Albert of Prussia, giving medical advice for George von Kunheim (1541)
The Wikipedia entry for him is much changed from what it was ten years ago. At that time his German origin was more clearly stated. But now the efforts of Poles and Jews have succeeded in wiping away as much of that as possible by using Polish historian sources and place names. But it can't be done completely since too much evidence exists. Such as, along with his mother's family being German (Waltzenrode), while studying canon law at Bologna in 1496, he joined a student organization which was open to students of all kingdoms and states whose mother-tongue was German.
Another reason to believe Copernicus was German is that Trump mentioned only one other Polish "genius:" Frederic Chopin, the great pianist/composer. (Yes, Chopin was Polish, but it's noteworthy that he left the city of Warsaw when still a young man to settle in the more stimulating city of Paris, where he remained until his death – never returning to Poland.) No other individual of such elevated brilliance as Copernicus was ever produced by the Polish people, so neither could Copernicus have been produced by them. Contrarily, a number of the world's greatest geniuses have been produced by the Germans.
It is too bad that the political narrative pushed by the New World Order – of which the European Union plays its role – forces so many historical lies to be told. The history of WWI and WWII, and the part played by the USA and World Jewry is distorted beyond recognition; the truth has even become criminalized.
For example, the truth of the Warsaw Ghetto Uprising was not told in President Trump's speech. The uprising was a futile gesture since the Soviets were already on their way to "liberating" Warsaw. But the Poles wanted to liberate themselves first so they would not be obligated to the Russians for the favor. By carrying out the 'uprising', the city was destroyed and 15,000 Poles and 16,000 Germans lost their lives for no good reason – 50,000 casualties altogether. The Poles gained nothing and were not Freedom Fighters. Nor did the Wehrmacht reduce the city to rubble out of a hatred for Poles but because Polish snipers were hiding out in every building.
The Warsaw Uprising occurred because "the Russians were coming" and the Poles feared their rule. The "Nazis" were actually only holding on to their already won territory.
President Trump said some good things in his speech but as a historian, he fails. "This is a nation more than one thousand years old," he said. No, it isn't. That's a Polish invention too. I told the story of the real history of Poland on The Heretics' Hour in October 2014. Give it a listen. Or read Poland and the Falsifications of Polish History by Else Löser for yourself.