Listen to Saturday Afternoon with Carolyn Yeager
Saturday Afternoon with Carolyn Yeager, Live, September 15th, 2 to 4PM Eastern (11AM -1PM Pacific) on The White Network. "Interview with John Beattie, British Canadian"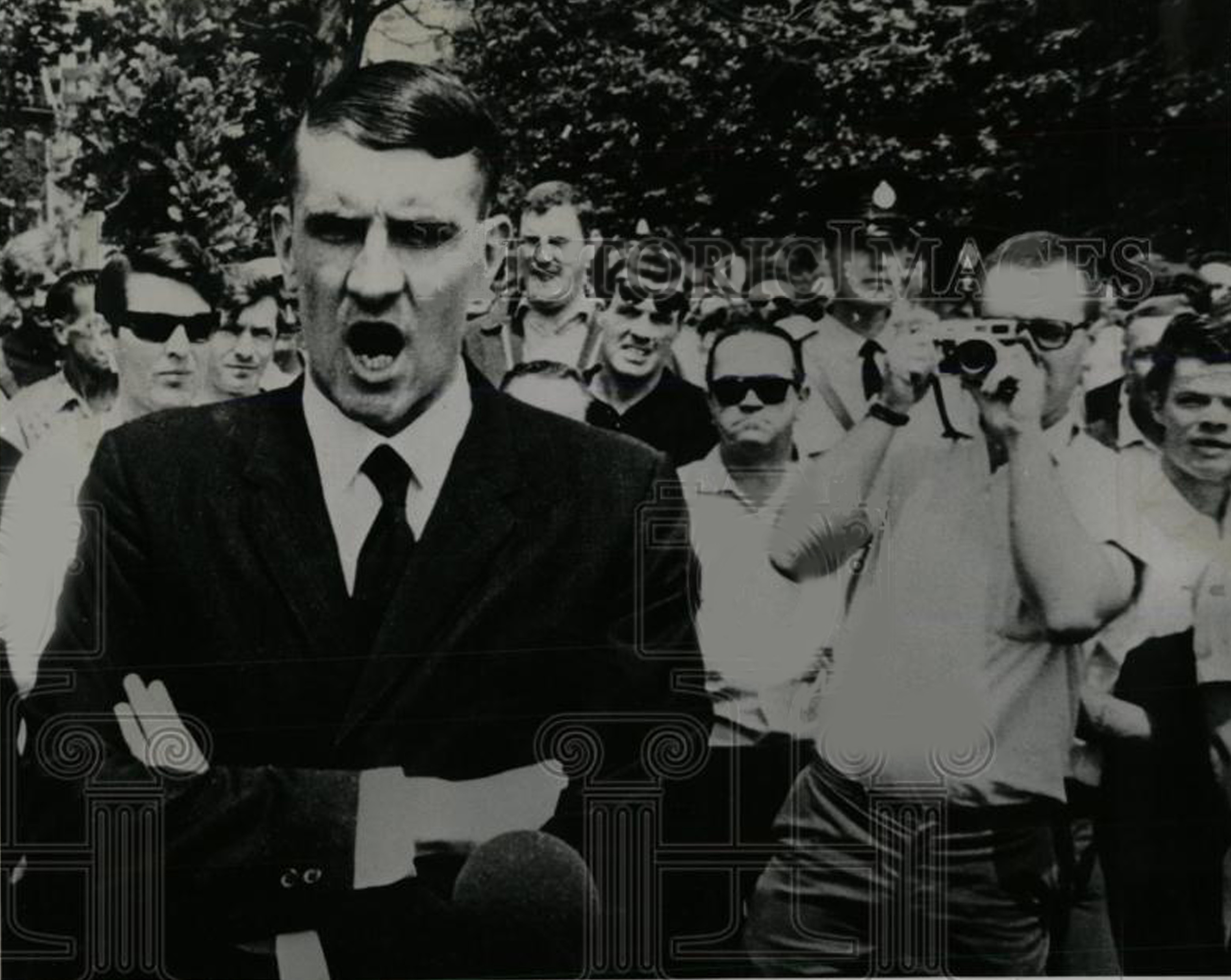 John Beattie is the founder of the British Peoples' League, an organization headquartered in Toronto, Ontario that works to raise awareness of  "Kith, Kin and Blood" among British Canadians through information, meetings and radio broadcasts.
John has a very interesting past, including his time from 1965 to 1978 posing as a Nazi and forming the Canadian Nazi Party. We'll hear all about that on the program, and who was behind it (it's not hard to guess right). Beattie was praised by George Lincoln Rockwell in GLR's 1966 Playboy Magazine interview.

As usual, questions can be emailed during the live program to carolyn@carolynyeager.com
Picture: June 1966, William John Beattie, protected by police, harangues a crowd of 4000 in Allan Gardens Park in Toronto.
See you then,
Carolyn