The Heretics' Hour: Homosexual circumcision, pornography and the power of sex
Oct. 8, 2012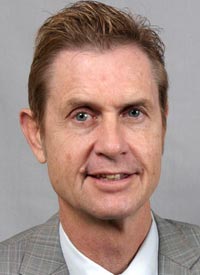 Carolyn attempts to tie together several taboo-charged sexual mal-practices that have taken hold in the white race. These practices have been introduced and furthered by Jews and, in many cases, their homosexual and otherwise sexually compromised stooges. White men and women are falling by the wayside in greater numbers all the time, victims of their own vices and also of entrapment.

Carolyn focuses in the first hour on the "circumcision industry" dominated by Jews and homosexuals; then turns to the tolerance within so-called White Nationalist groups of all kinds of failings of men, and a society that is infected with filth. Too many are in denial and fool themselves that some kind of movement back to a more traditional patriarchal social order can be brought about without consulting women.

Carolyn concludes that DENIAL of the root of what has gone wrong is the main problem and she plans to continue delving into this in future shows.

Image: Brian J. Morris, one of the leading proponents of mandatory infant circumcision in the world, a professor at the U. of Sydney in Australia, who likes to watch and write about circumcisions being performed. He puts out misleading and even false information to parents and teens to convince them that circumcision has important health benefits, yet retains his academic position. What drives him?  P.S. Just found this statement on his website: "Finally, I am a happily married circumcised heterosexual male with children." Yet he participates in all these groups such as Gilgal, Circlist, etc. that exhibit unhealthy fixations of their members on the act of circumcision?