A Polish Catholic denies Hitler's religiosity with false 'facts'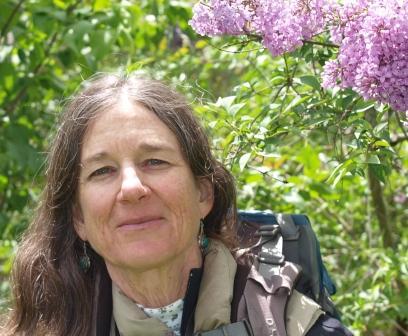 Danusha V. Goska identifies herself as a Polish Catholic writer who wants to dispell negative  stereotypes about Poles.
---
By Carolyn Yeager
FRIDAY IN MY INBOX I FOUND A FORWARDED ARTICLE by a certain Danusha Goska from a site I never look at, the 'progressive' pro-Israel website Front Page Mag. It was titled "Hitler's Religion," so I began to read it. Long and tedious as it was, I was losing interest until I got near the end to the paragraphs I've reproduced below.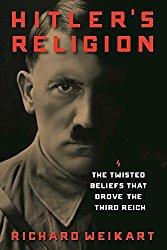 The article was based on a new book by Richard Weikart, Hitler's Religion: The Twisted Beliefs that Drove the Third Reich. Goska writes that "Weikart makes the case that Hitler's God was a Darwin-inspired, non-personal, pantheistic deity exacting a pitiless survival-of-the-fittest-through-struggle morality." Weikart (and Goska) wants to kill the idea that Hitler and National-Socialist Germany were ever, in any way, Christian - thus that any of his policies could have had a Christian basis. The idea is to refute the more common historical opinion that German Christians perverted or set aside their native Christian beliefs in order to participate in National-Socialism, up to and including the horrors of the "holocaust."
This is just noise as far as I'm concerned, but what attracted my attention were statements made at the end of the article that I found sufficiently incorrect to require refutation. I'm not bothering to source my refutations, however, because the writer doesn't source her accusations. Unproven statements shouldn't require detailed proofs against them; simple correction should be adequate. Especially when an ordinary search into Goska's identity reveals her motivation for carrying on against the 'Nazis' in this way.
I'll get into that later. First, the article. She concludes her screed with these unproven accusations (highlighted in yellow with my comments in blue):
It is undeniable that Nazism focused on Jews in a way that it did not focus on others, and that Nazis murdered almost six million Jews, or sixty percent of the world population [of jews]. [FALSE and has been proven to be false.] This is exceptional and is deservedly treated as exceptional. It is also true that anti-Semitism has been a plague in Christianity, and that Christians must never shirk the struggle against anti-Semitism. We all know that most Germans, including Germans who committed atrocities, identified as Christian. All these facts demand and receive massive attention. I have only praise for books like Robert P. Erickson's Complicity in the Holocaust: Churches and Universities in Nazi Germany that demonstrate how Germany's best and brightest, from university professors to theologians, abandoned their core values. There's a difference between saying that Christians distorted their faith to support Nazism and saying that Nazism is Christian.
Every semester I ask my university students what group the Nazis mass murdered first and last, even after they surrendered to the Allies. "Nazis murdered Jews first," my students respond. No. Communists. No. Homosexuals. No.
When I tell them it was handicapped Germans, they are dumbstruck and unbelieving. [FALSE, there was no mass murder of handicapped, not even close. The short-lived euthanasia program was not for the "handicapped," but for the severely deformed, the hopelessly insane, those whose lives were hell. For certain other inheritable afflictions that caused harm to society, the solution was sterilization.] They have no pattern into which to fit this fact. They have been taught that Nazism is a function of Christianity, and a damning blot on Western Civilization. They have not been taught about how Nazi anti-Semitism fits into a Darwin-inspired, Neo-Pagan, nationalist worldview.
My students don't know that Hitler expressed genocidal intent for Poles: "I have placed my death-head formation in readiness … with orders to send to death mercilessly and without compassion, men, women, and children of Polish derivation and language." [This quotation is taken out of context; it refers to all-out war from the Polish side. I could supply several quotes of Polish leaders expressing genocidal intent toward Germans. It was very common in Poland before the war.] Poles were shot by Einsatzgruppen. Approximately two million non-Jewish Polish civilians were murdered. [FALSE, 'murder' is the wrong word for however many deaths actuallly occurred.] Auschwitz was initially created, and run for its first 18 months, as a center of internment of Poles. Poles were tortured, dispossessed, and the subject of medical experimentation. Polish bodies were turned into soap. [ALL FALSE.] Between 1.5 and 3 million Poles were conscripted into forced labor. Almost twenty percent of Polish priests were murdered. [POLISH priests were among the most dangerous anti-German resistance. They were arrested and shot or incarcerated, not murdered, as enemy saboteurs and fighters, not for religious reasons.] Even as the advancing, victorious Red Army was within sight of soon-to-be-defeated Germans, even as the Allies advanced from the west, German soldiers went building to building in Warsaw, killing civilians with flamethrowers, targeting churches, museums, and libraries. [These Poles weren't civilians, but resistance fighters killing Germans. Germany lost 8000 killed and 9000 wounded from the uprising! It was August 1944 and they had no intention of giving up and leaving all the resistance fighters to join with the Soviets. The Warsaw Uprising was a tactical mistake by the Poles because Stalin wanted the resistance to be defeated, so didn't support it. It is false that churches, museums and libraries were specially targeted.] Himmler ordered, "The city must completely disappear from the surface of the earth … No stone can remain standing. Every building must be razed to its foundation." There was no military reason for this. [False, it was because the Russians were coming – it was "scorched earth" policy.] Sam Harris' "explanation" that Christianity is responsible for Nazism is revealed as patently inadequate when one considers what Nazi Germany did to Catholic Poles, or the German handicapped, or Soviet POWs, or Romani. [FALSE as previously stated, plus the Germans did nothing to Romani except put some of them in Family Camps when they were convicted of petty criminality. They didn't even have to work because they had no skills, nor could they be trusted with responsibility.]
When I clicked on Danusha V. Goska's author name, I found a whole page full of articles she had published at Front Page Mag, and discovered she was a Polish Catholic writer. So right there was the explanation for her anti-German prejudice. I found three books of fiction by her at Amazon and easily laid my eyes on a passage in Save Send Delete where she was describing how she met the protaganist in her story. On page 3, she writes of watching an upper-class Englishman on a television show:
"Your bona fides consist in this: you are tall, you are blond, you have an aquiline nose, you've climbed Mount Everest, and you made some discovery about the first few seconds after the Big Bang. […] Moyers had other talking heads on, of course [...] two women, both slender and attractive […] whose beauty I just want to steal; we Slavs do not age well."
I do not feel wrong to pick and choose what part of the quote I want to share because she does the same. Tit for tat. The blond gentleman does sound impressive … an accomplished person, indeed. But right there is the resentment against the "tall and blond" that Danusha Goska feels. The same as she would feel upon seeing Reinhard Heydrich, say ... 'I'd like to take him down a notch or two.' Just a little further on, she again comments on the program:
There were no poor people. No ugly people. No diseased people. Why do you people get to tell the rest of us whether or not there is a God? How about six million dead Jews? Isn't the Holocaust the signature event that types that question IN ALL CAPS?
Who would watch television programs featuring ugly and diseased people? As a highly-identified Polish Catholic, she's focused on defending Poles (and Jews) by keeping the accusations coming against the "non-Christian" Nazis' alleged terrible treatment of "inferiors" – except without any concern for how she defames all Germans in the process.
This defamation never stops. More and more it seems that Germans are doomed to be genocided based on their 'flawed nature' – flaws that only their competitors can see. What these competitors see is 'too smart, too strong, too moral.' Therefore, we want to wipe you off the face of the earth. The very thing Germans are eternally accused of having wanted to do to others. 
Are we tired of this yet?