With 5 days to Austrian presidential election, Hofer holds onto narrow lead in polls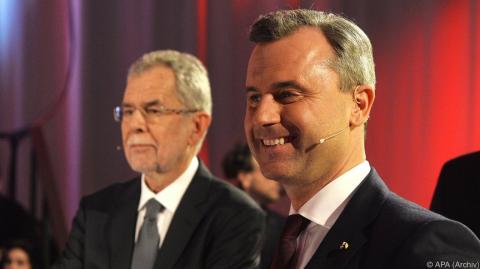 Alexander Van der Bellen (left) and Norbert Hofer during a joint appearance on Nov. 26th.
---
WITH THE RE-RUN ELECTION ONLY 5 DAYS AWAY ON SUNDAY, DEC. 4TH, Norbert Hofer appears to be holding his lead over Alexander Van der Bellen. In some polls, Hofer is at 52% to VdB's 48%.
According to bookmaker Paddy Power as of November 23, Hofer's odds of becoming the next Austrian President were 4/9; Mr Van der Bellen was just behind him with odds of 13/8 .
It is thought that Mr Hofer has been given a boost by Donald Trump's populist victory in America and the anti-establishment vote for Brexit in the UK. If he triumphs, he will be seen as Europe's first "far-right" leader to be elected since the end of the Second World War. Hofer correctly rejects the term "far-right" and says he and his party are mainstream because they are in alighnment with the Austrian people. His party strongly opposes the "Islamisation of Europe" and has proposed a full ban on wearing the burka in public. The other parties are left, with the Green Party, which Van der Bellen led for 10 years, being a far-left party.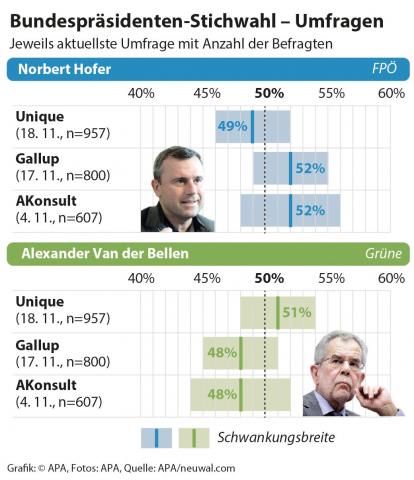 Revealing their desperation, the Van der Bellen campaign recently posted a video on his Facebook page featuring an 89-year old Jewess named only "Gertrude" who supposedly "survived a death camp" at age 16. In the video she questions whether Norbert Hofer's policies and speech will bring a return of the "Nazi" period to Germany. Completely similar to Hillary Clinton's anti-"Alt Right" rhetoric that didn't work. You can watch it here.