Kudos to President Trump for firing FBI Director Comey - a strong and correct decision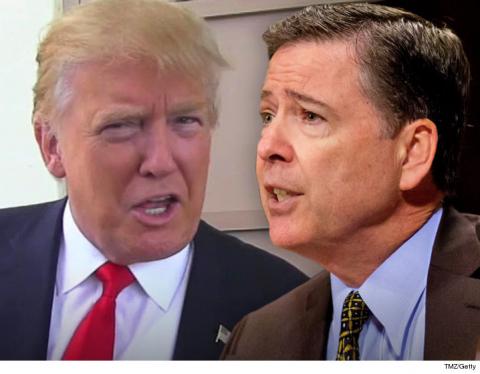 By Carolyn Yeager
Trump's letter to FBI Director James Comey today:
THE WHITE HOUSE
Washington
May 9, 2017
Dear Director Comey,
I have received the attached letters from the Attorney General and Deputy Attorney General of the United States recommending your dismissal as the Director of the Federal Bureau of Investigation, I have accepted their recommendation and you are hereby terminated and removed from office, effective immediately.
While I greatly appreciate you informing me, on three separate occasions, that I am not under investigation, I nevertheless concur with the judgment of the Department of Justice that you are not able to effectively lead the Bureau.
It is essential that we find new leadership for the FBI that restores public trust and confidence in its vital law enforcement mission.
I wish you the best of luck in your future endeavors,
Donald J. Trump
Comey is admired by many, but to me he comes across as somewhat bizarre and prone to being insincere. He likes to talk and express himself - I would not be surprised to see him running for political office in the future. Since he's been FBI director, he's spoken to the Anti-Defamation League (ADL) annual meeting twice, first in 2014 and again yesterday May 8, 2017.
I'm going to comment on yesterday's grotesque speech (coming up) but for now I just wanted to express my support for President Trump's bold move, based on the strong recommendation of Attorney General Jeff Sessions. They make a good team, and will need to because they are in for a hammering. What their enemies really don't like is that they act without consulting them. How dare they!
There is no guarantee that Comey's replacement won't be as bad or even worse than he is. I'm quite aware of that. But there is an equal chance he will be someone we can feel good about. We live on hope.