Kevin MacDonald on End of Year Strategies for White Advocacy
Dec. 17, 2012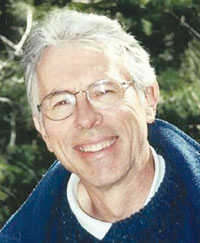 Prof. Kevin MacDonald assesses the situation for White Advocacy as 2012 comes to a close. After the wake-up call of the national election, now there is the shock of the 20 children murdered in their kindergarten classroom in Connecticut.  Discussion included:
The good news is a crop of new writers and Internet sites that focus on White people's issues;
The bad news is we can't get onto mainstream TV, even for an interview;
Very strong anti-communist America First movement in the 30′s and 40′s was ended in an instant by Pearl Harbor, essentially a false-flag event;
Strategies to use when The Second Amendment is seriously challenged in 2013 in the wake of the Connecticut shootings;
The dismal state of psychiatry  today, and the overuse of poorly understood drugs;
Blame for most of what's gone wrong can be placed on the liberal revolution that began in the 1960′s.
Problems with the call-in system plus human error caused some delay at the beginning of the 2nd hour.
In the first hour, Carolyn attempts to put some finality to her researches into the Protocols of the Learned Elders of Zion by showing that the origin and authorship still cannot be known for certain. Thus their value lies in their ability to reveal changes in Western nations that result from wars and revolutions, just as they have occurred, and how they were carried out and by whom. If this is not good enough for some people, then they will see the Protocols as having no, or too little, value. Carolyn still rates this document as having, on balance, an important contribution to make.