Is Trump all pragmatism and no principles?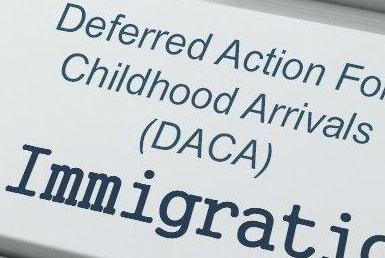 By Carolyn Yeager
AN ARTICLE AT BREITBART NEWS has highlighted what may be a weakness in President Donald Trump's personality that can cause him to be unpredictable, even erratic. Breitbart quotes from a piece in Vanity Fair by writer T.A. Frank that argues how the Democrats hope to break Trump's presidency by preventing erection of the wall. Frank writes:
Amid unified Democratic opposition, Trump only has two choices, argues Vanity Fair:
Trump's options are limited. He could in theory play—or have played—a ruthless game to get his way, since Trump has the power to revoke the "deferred action for childhood arrivals" or DACA order that Barack Obama signed in order to shield those who have arrived here illegally as children. An icier type wouldn't have hesitated to hold the fate of these people hostage for wall funding, employing rhetoric about the importance of tying today's forgiveness to tomorrow's prevention, and so on. But Trump shows few signs of being that callous, and he has conveyed only reassurances to the Dreamers. So threats of this sort will not be his approach.
To say this is disappointing is an understatement. Trump has the power but won't use the power. When Trump began his campaign, he presented himself as that icier type. I recall during a town hall meeting before the New Hampshire primary, Trump was asked a question about illegal children – something about would he be able to tell these children to their face that they couldn't stay in this country (as I remember it). He repeated the question to the reporter and the television cameras and answered with a firm and tough 'yes, I could.' Now he's become Mr. Softee on the issue, which isn't nearly as attractive. In fact, not attractive at all.
What explains Trump's change from a tough on immigration candidate to a grandfatherly type who doesn't want to be mean to kids? I don't buy into the idea that he didn't mean it all along, that he was never anything but a tool of the Jews, and will never do anything he said he would do. He has, in fact, done quite a lot that he said he would do, and will do more. But it's the easier stuff that doesn't put his perceived virtue on the line.

I think it's more likely Trump functions from the 'pragmatic present' and while it's true he's spoken in favor of tougher immigration enforcement for many years, it was just that - talk. Now he's balancing out what he thinks he can do without causing too much negative reaction that can lead to stalemate. He has seen how much confrontation has hurt him already and so seeks to "work with Congress" and even "the democrats" to what extent it's possible, to reach common agreements.
Trump is probably sincere in wanting to be seen as a protector of children and young people - who wouldn't? But he might also be overly influenced by "first daughter" Ivanka, who did not need an office in the White House in order to advise her father. If she has it. it's because she wanted it in order to give herself a public platform. Well, if only hardened criminals can now be in the presidential sights, we are in for even bigger disappointments than we could have imagined. We didn't intend to elect a kindly old grandfather, nor a liberal, nor a narcissist who makes policy according to whom he personally likes or dislikes at the moment.
I think Trump should be pressured to revoke the "deferred action for childhood arrivals" or DACA executive order, as he said he would do. There is no excuse for him to put his personal feelings in charge of this type of decision-making. It's too much like ruling by personal fiat. At his rally tonight in Pennsylvania, it would be great to see him confronted with some protest about it.
Well, I can wish, can't I?