Announcing The Heretics' Hour with Carolyn Yeager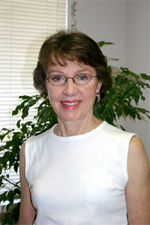 "The Heretics' Hour" is a two-hour program currently broadcasting every Monday at 9 p.m. Eastern time (6 p.m. Pacific).  Carolyn deals with controversial subject matter:  World War II real history, Holocaust revisionism, race and free speech issues.
"The Heretics' Hour" premiered as a one-hour show on March 1, 2010 on the Voice of Reason Network. It moved to The White Network in May 2012, with the first program on May 28.  The archives of those two years of programs at VoR can be found there and also here. The entire archive of The Heretics' Hour can only be found here at carolynyeager.net.
About Carolyn Yeager
Carolyn Yeager is a revisionist writer and Internet radio personality who is best known for her investigative articles on Holocaust frauds such as Elie Wiesel, Denis Avey and Irene Zisblatt.  She also carried out a major project in partnership with Wilhelm Mann (Kriessmann), translating chapters of Hermann Giesler's Ein Anderer Hitler (Another Hitler) from German to English … the first such translations ever done. These translations, along with supporting articles and commentary, were published in thirteen issues of The Barnes Review (TBR) history magazine from November 2008 to June 2011. Other articles by Carolyn have been published in TBR, at the Inconvenient History Revisionist Blog, in the Saxon Messenger magazine, and on Carolyn's website .
Carolyn is the author of Auschwitz: The Underground Guided Tour-What the Tour Guides Don't Tell You at Auschwitz-Birkenau, published by TBR in March 2010. Information on purchasing the book is here. Carolyn also runs the popular website Elie Wiesel Cons The World that examines the false testimony of the world's most famous Holocaust survivor.
The Heretics' Hour with Carolyn Yeager made its inaugural broadcast on Voice of Reason Network on March 1, 2010 and ran weekly until May 14, 2012. It went from a one-hour to a two-hour program in Sept. 2011. All the original programs are archived at carolynyeager.net. Carolyn had for a time a daily program, The Revisionist Report, which ran from May 7 until August 25, 2011 on Republic Broadcasting Network. She has also been a guest on several other radio programs which are archived here.
Email: carolyn at carolynyeager dot net
Intro and outro music is from Les Preludes by Franz Liszt