Attempted rape and robbery by 24 year-old Syrian in idyllic German town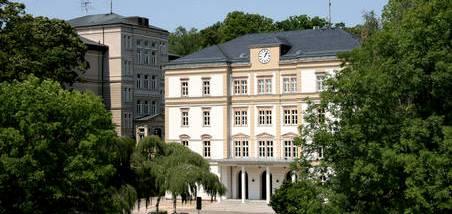 University of Applied Sciences in Mittweida, Saxony offers courses in Arts, Science, Management and Engineering. Almost 200 asylum seekers are currently housed in a gymnasium there.
In Mittweida, a city in the Mittelsachsen district of Saxony, three women were attacked yesterday within a thirty-minute time frame – by a single perpetrator. The police confirmed to the Free Press that the suspect is a 24-year-old man from Syria. He had attacked the women in succession, aged 30, 50 and 64 years, in the early morning in the city center.
Because the victims fought back fiercely and witnesses came to help, two of the women were only slightly injured, but came up with a fright. The offender had tried to rape and rob them. The witnesses were also able to give the police descriptions which led to the provisional arrest of the perpetrator.
The culprit was neither flashy nor intoxicated on drugs during the attempted robberies: "A drug test performed by the police was negative. He also had little alcohol in the blood, reported the Kopp-Verlag.
The text of the police message:
"On Wednesday morning, a 24-year-old attacked three women in the urban area. On the Lutherstraße at 5:50 a.m. he tried to molest a 30-year-old. Because the woman put up strong resistance and screamed, a witness became aware of what was happening. When the witness called to the alleged perpetrator that he would inform the police, the man let the woman go and she was able to escape.
At 6:10 o'clock on Technikumplatz, the same alleged perpetrator demanded sex from a 50-year-old. When she refused and walked on, he pulled her to the ground. A 26-year-old man came to her aid. The 24-year-old let go of her and disappeared.
Subsequently, he came up to a 63-year-old, asking for money. When the woman walked on, he tried to snatch her handbag. The 63-year-old struck the alleged perpetrator with her umbrella. He then ran away. From the physical descriptions of the witnesses, a 24-year-old could be provisionally arrested at 7 o'clock. The suspect will be brought before the judge on Thursday. The investigations are continuing."
*      *      *
Mittweida is an idyllic town in mittelsachsen, located around 60 kilometers from Dresden. A university town with almost 15,000 inhabitants, it is home to about 6300 registered students, the largest university in Saxony. In a gymnasium at the university 140-180 asylum seekers are currently quartered, according to local residents. In addition, the placement of each of 140 and 130 people in containers and apartments is planned.
http://www.epochtimes.de/politik/deutschland/sachsen-24-jaehriger-migrant-aus-syrien-versucht-drei-frauen-in-dreissig-minuten-zu-ueberfallen-a1283583.html