In Auschwitz open your eyes: new video with English subtitles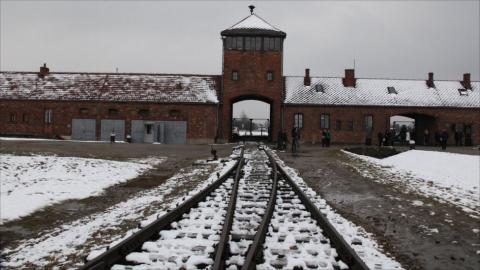 Vincent Reynouard produces a brilliant 40 min. video with English sub-titles for students and all people who will be traveling to Auschwitz-Birkenau for the first time. While special teachers "prepare"  high school students by having them first close their eyes and imagine the horror that is described to them in order that they will have an emotional experience and "see" what they are "supposed to see," Reynouard tells them to open their eyes and use their critical judgement about what they see while they are there.
The Big Lie that is behind pre-conditioning impressionable young people to believe that everything they see at Auschwitz-Birkanau has the most beastial and horror-filled meaning is exposed by Reynouard. He promises a Part 2, dealing with the gas chambers, still to come.
Please watch the film, "In Auschwitz, open your eyes and don't listen to the guides" (1) here.