Book News: "The Artist Within the Warlord"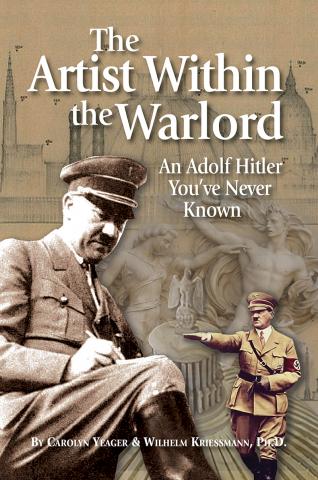 THE SECOND EDITION of The Artist Within the Warlord is now being sold at TBR. It is no longer available through Amazon.
I have a few extra copies that I am willing to sell if you would like to get a personally signed and dedicated to you (by me) copy and don't mind paying other than by credit card. I have just four of the first edition and eight of the second edition. The first edition I will sell for just $18 plus $5 shipping/handling within the U.S. The second edition will be $25 plus $5 s/h.
You will have to email me at carolyn at carolynyeager dot net or use the contact form on this website and let me know which one you want.  I will confirm, and when I receive the payment through the US mail to my PO Box in the form of a check, cash or money order, and once a check goes through, I will mail you the signed, brand new book. Mail to: Carolyn Yeager, PO Box 294044, Kerrville TX 78029
This beautifully designed book is destined to become a classic.