Donald Trump: "I am a truth-teller, and I will tell the truth"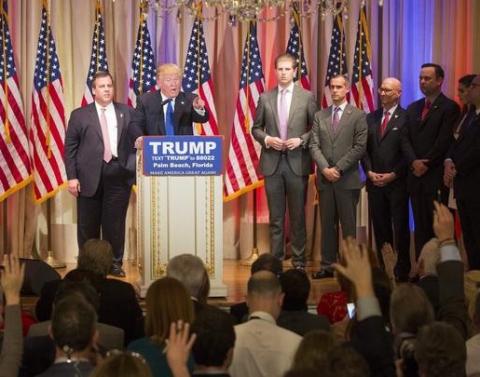 At a very presidential press conference at Mar-a-Lago last night, Donald Trump made some interesting statements that should not get lost in opposition campaign rhetoric.
Asked about his statements on Planned Parenthood - saying that it has done a lot of good for women's health, apart from the abortions which he agrees must be stopped - he said that might not be a perfect conservative view,
"but I am a truth-teller and I will tell the truth."
Wow. This sure stood out for me as a very encouraging statement. I think he is sincere about it, too, and this is exactly why the Republican Establishment (and Democrat too, plus the equivalent groups in Europe and the UK) are so fiercly opposed to his nomination and election as President. The Truth! To them, truth must not be considered  important in the scheme of things because who knows where it will lead?
This was an amazing statement. Has anyone else put themselves on the line like that? Trump also answered the establishment criticism that he is a divisive figure who creates chaos. He said:
"Look, I am a unifier. I know people are going to find that a little bit hard to believe. But believe me, I am a unifier."
About the talk of a contested party convention this summer in order to keep him from gaining the nomination, Trump said,
I have millions and millions of people [supporting me]. We're a democracy. I think it's awfully hard to say that's not the person we want to lead the party.
Bill Kristol, the Jewish Neo-Conservative who played a major role in pushing George W. Bush to get us entangled in "wars for Israel" via the very costly invasion of Iraq in 2003, is leading the charge to deprive front-runner Donald Trump of the convention nomination.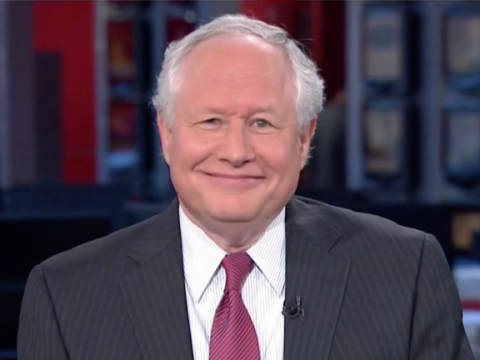 Kristol said following the Super Tuesday vote results:
You have to beat him in Florida and Ohio, the first two winner-take-all states, which means there has to be a de facto agreement between the opposition candidates — between the resistance to Trump, which I am proud to be a part of, because I think he'd be a terrible nominee and a terrible president…
This is a conspiratorial action, right out in the open, which, if not criminal, is certainly an assault on democracy by Jewish elites at the top and running the media. But it's the Jewish way of doing things for centuries; it doesn't change.
Fight against Jewish control and political criminals like Bill Kristol. That means vote Trump, support Trump, talk up Trump, do activism for Trump. As a truth-teller, he's the only hope we've got. It has been brilliantly suggested that Donald Trump is the Andrew Jackson of our time. If you don't know what President Andrew Jackson did, look him up.