Merkel: Greece should not have been allowed into the Euro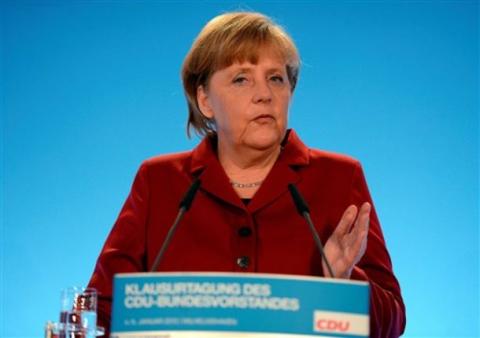 August 27, 2013
Angela Merkel, addressing a campaign rally in the northern German town of Rendsburg yesterday, said the debt crisis that emerged in Greece in late 2009 and dominated her second term had been "brewing for many years" going back to the euro's inception.
"For example, Greece shouldn't have been allowed into the euro" at the time of its admission in 2001, Merkel told a crowd of about 1,000 supporters. "Chancellor Schroeder accepted Greece in and weakened the Stability Pact and both decisions were fundamentally wrong, and one of the starting points for our current troubles."
Gerhard Schroeder was Merkel's predecessor as Chancellor of Germany from 1998 to 2005 and a member of the rival Social Democratic Party (SPD). He was in office when Greece was accepted into the Eurozone and voted for the admission.
Merkel has had to now admit that Greece will need more money after all, which could amount to double-digit billions from Germans.