Naftali Fürst claims to be in the Famous Buchenwald photo as a 12-year old boy
By Carolyn Yeager
The man who now calls himself Naftali Prince (Fürst translates to Prince in English), and who was also known in childhood as Duro Forst, is the person circled in both photos below, taken at around the same time shortly after the Buchenwald "liberation" on April 11, 1945.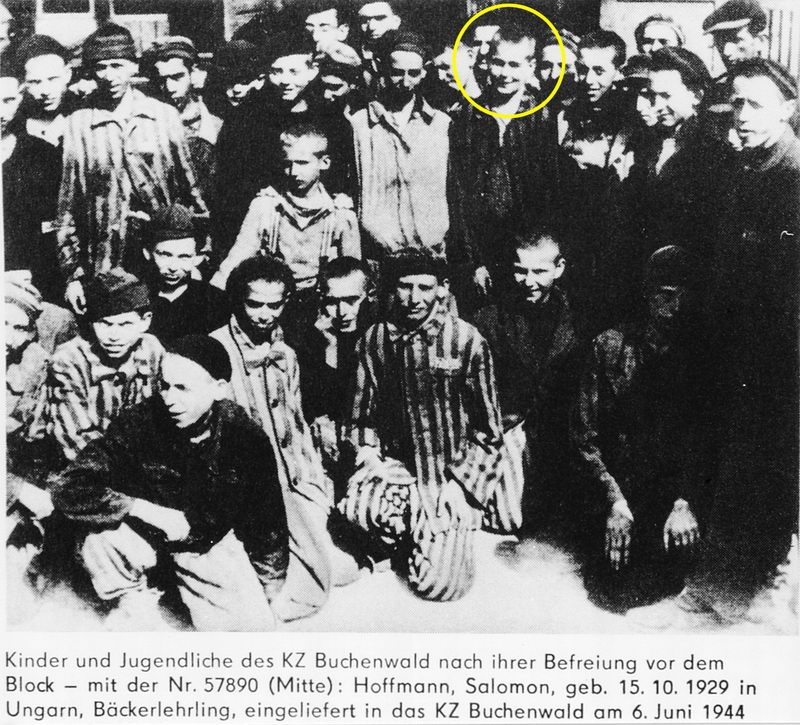 Above: "Buchenwald children on the release day. Naftali Fürst is marked in a yellow circle."  (As per Naftali's website, http://furststory.com/English/Holocaust_Kinder.html)
Below: "Buchenwald. Naftali Furst is marked with a yellow circle."  Can this be a 12-year-old boy? The man two rows directly below him is identified as being 25-yrs old.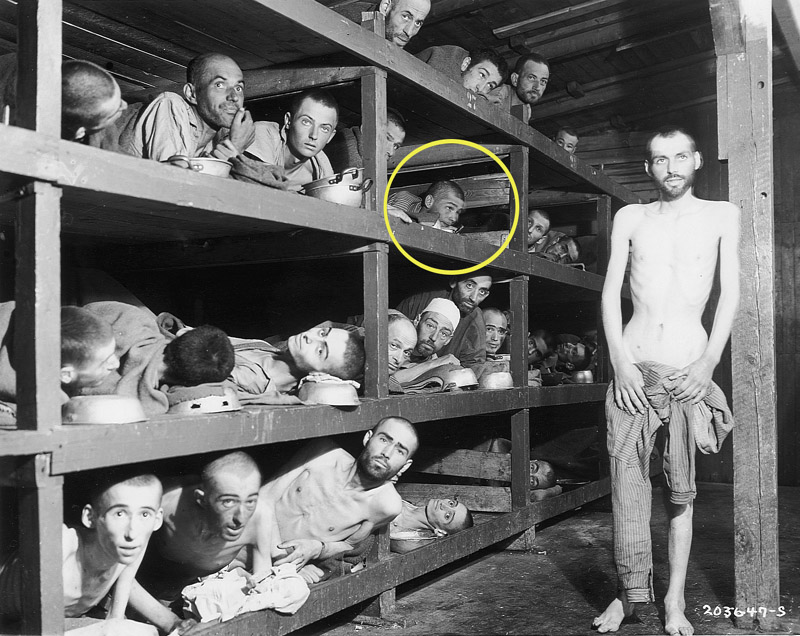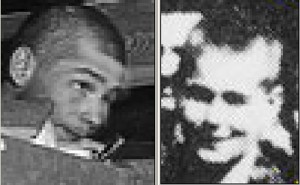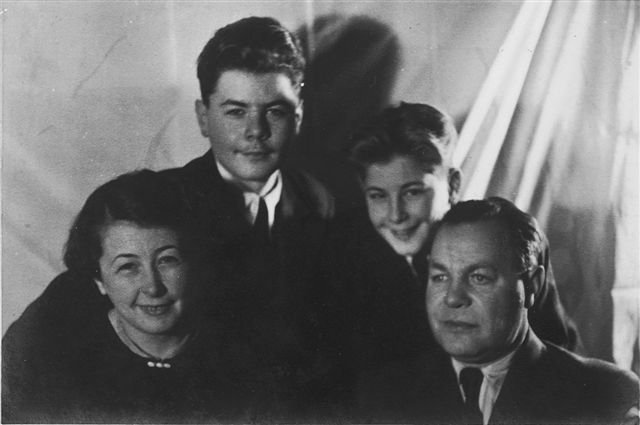 Left:  "Our parents and us after the war"  (As per http://furststory.com/English/YaldutMomDad.html) Naftali is to the left of his father, although he resembles his mother, while his older brother takes after their father.
Why is it that he looks younger in the family photo, at age 13 or 14, than he does a year or two earlier in the barracks? Because it's not him in the barracks, that's why. Simply look at the difference in the forehead in the comparison of the two faces (right). The man in the bunk has a low hairline (short forehead). The real Naftali Fürst has a higher forehead. Thus he's another one who succumbed to the temptation to join an exclusive club by falsely identifying himself in this famous photo. The holocaust museum people will never investigate and will never say otherwise.
Continue reading this article at Elie Wiesel Cons The World