Photos of the Leonding, Austria cemetery, church and Hitler home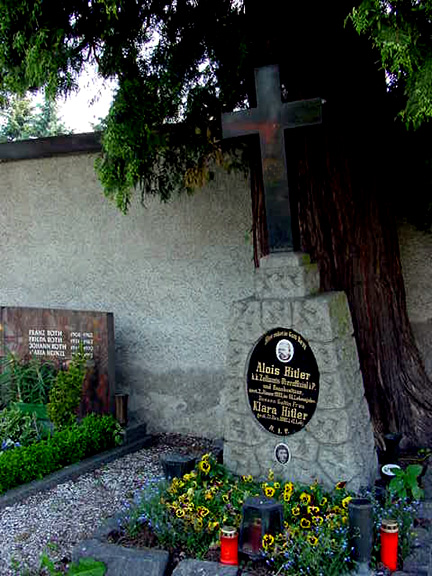 The grave with modest monument topped by a cross. Alois was buried here in 1903; Klara only four years later in 1907, so her picture was added under the black marble plaque, no doubt by son Adolf.
This and the following photographs are courtesy of Scrapbookpages Blog. The author of that blog took them himself while on a side trip from Linz, Austria. These photos have now become valuable historic documents. Go and read his photo essay at the above link. You can read more about it and see more pictures on several pages here.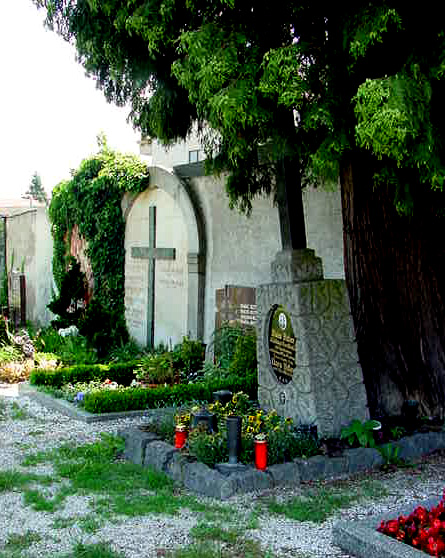 A view of the grave from the left. It is located at the foot of a large tree. This site would have been personally selected by Klara, Adolf and Paula.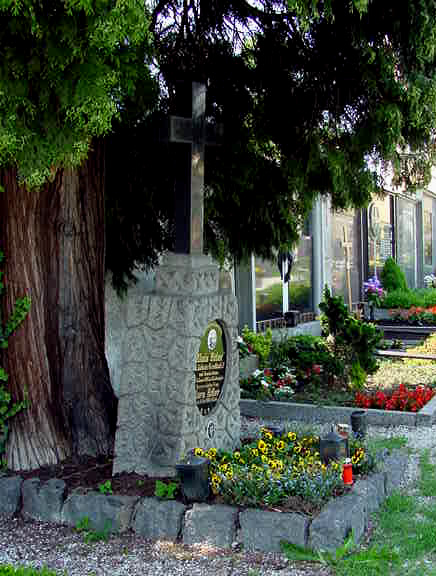 A view of the grave from the right. Notice the other graves go back to the wall; the Hitler grave is the only one in the vicinity under a tree.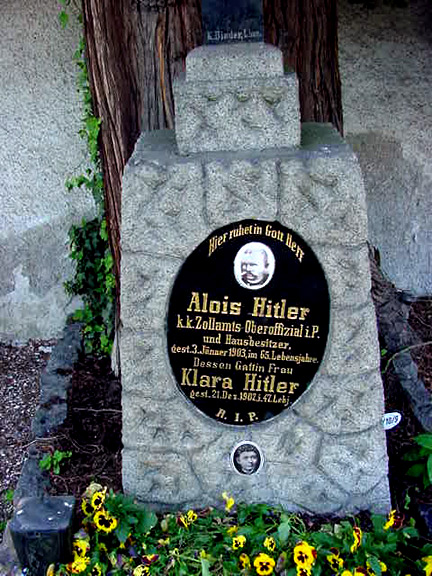 The headstone in close-up so the plaque can be read, saying Alois was an official and a householder. Strangely, the plaque is a bit tilted; how could that have happened?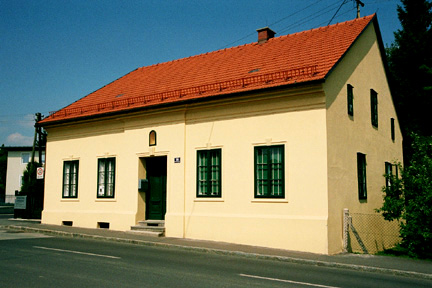 This is the Hitler family home in Leonding from 1898 until 1905, when Klara, now a widow, moved her family to Linz. This house is at 16 Michaelsbergstrasse, across the street from St. Michael's church where Alois had been buried in 1903. It is unmarked as to it's history.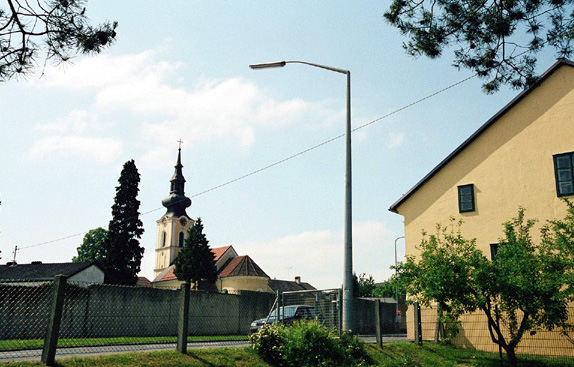 St Michael's church as seen from the Hitler family home. Klara Hitler's funeral service took place in this church.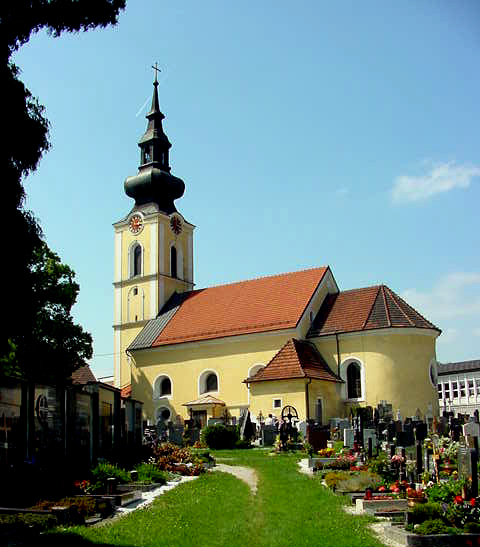 The church graveyard with Hitler grave at far right. Very few people came to see the grave ... a tourist now and then, or a Third Reich sympathizer (which is criminalized in Austria). The story that it was a place of pilgrimage for far-right extremists is false. It did, however, have historical significance, so it's removal is an insult to history.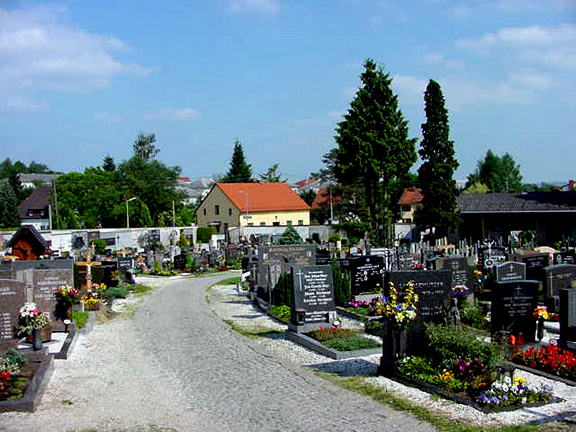 Another view of the St. Michael's church cemetery with the Hitler boyhood home in the background. Will the house be the next to go in the effort to eradicate all connection of the pious Catholic folk of Leonding to their famous, but demonized, native son who rose to be Chancellor of Germany? How their heritage is being stolen from them because of their obeisance to the political "occupation" power that has controlled them since 1945!