Polanski off the hook in Poland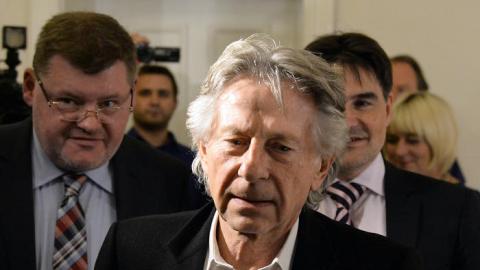 Film Director Roman Polanski in October after his trial at the regional court in Krakow, Poland.
Polish Court voids US extradition request for Jewish child-molester Roman Polanski
What value is put on young White girls' sexual innocence in Catholic Poland? None, if the molester is a Polish Jew who wants to make a movie in Poland. The Polish film board even offers to co-finance the movie about the 100-year old Dreyfus Affair, which will present the French Jew as a victim of antisemitism.

What Poland cares most about is that it will be a Polish film and might win some international awards that will boost Poland's reputation as a center of culture. Well, good luck with that!
Prosecutors in Krakow, who had sought the extradition on behalf of the U.S., said Friday they were now persuaded that it was "right" to refuse the extradition of Polanski. He had already been convicted in 1977 for having unlawful sex with a 13-year-old model during a photo shoot. At the time, he had served 42 days of a 90-day sentence under a plea bargain. After his release, he fled to France, and has lived there ever since.
The 83-year-old Jewish film director holds French and Polish citizenship (he was born in France, grew up in Poland and was unharmed during the so-called "Holocaust"), and French law forbids the extradition of its citizens.
Poland's right-wing Law and Justice party (PiS), which won a parliamentary majority during the country's recent elections, condemned Polanski during its campaign: "There was open talk that he should not be made responsible for his deeds because he is an outstanding, world-famous filmmaker," Jaroslaw Kaczynski, leader of the party, told the Associated Press. He insisted that his party would totally reject this attitude if it came to power. (They are now in power, so I guess a higher power prevailed?)