The Wehrmacht War Crimes Bureau, 1939-1945 - part 5
July 20, 2015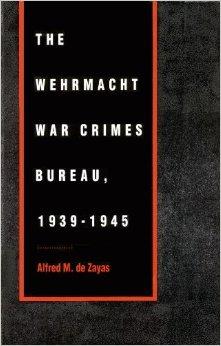 Carolyn reads chapters 9 and 10. Chapter 9, "The Bureau and War Crimes Trials," describes what went into the decisions to hold trials against prisoners of war in German custody. It's divided into sections for Polish, French, British & American, and Russian POW's.
Chapter 10 discusses reprisal actions by the Wehrmacht troops, many of which were threatened but never carried out. De Zayas continues to show his moderate bias for the Allied side and against Adolf Hitler's N-S regime. 1h3m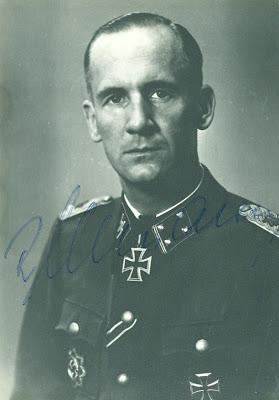 Rudolf Lehmann was a respectable German jurist who was Judge Advocate General of the Wehrmacht in WWII. He joined the NSDAP in 1935, was arrested by the Americans in 1945, found guilty of war crimes at the Nuremberg High Command trial in 1947. Sentenced to 7 years imprisonment, he was released in 1950, as was typical.