"We're building a new Republican party."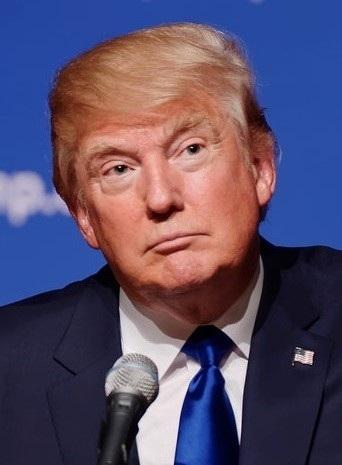 Isn't this what we've been asking for? A Republican party with a strong White identity -- a party that is strong on border and immigration control?

Looks like Trump is not going to disappoint -- and it looks like he's going to win, too!

He's known for thinking big so we shouldn't be surprised that he sees himself rebuilding the Party. I have no doubt he will succeed.
His words at Thursday night's GOP debate in Houston:

New people are coming into the Republican Party. We are building a new Republican Party, a lot of new people are coming in. 

But I'm telling you also, I'm bringing people, Democrats over and I'm bringing independents over, and we're building a much bigger, much stronger Republican Party.
It brings to mind how Adolf Hitler brought Socialists and communists over into his nationalist, working man's party back in the 1920's. I'm not comparing the two men, mind you, but it seemed to work out well for Germany back then. It would be the most delicious irony if something similar would happen here in America starting now. And, by the way, Trump is German. Even though his mother was Scottish, it was his German father who had the most influence on his public persona.

I voted today in Texas' early voting. I hope the debate and today's rally in Fort Worth will turn the tide for Donald to win Texas. But in any case, he'll get a lot of delegates so it's not of the utmost importance who wins. I saw a car with a Trump bumper sticker yesterday, first one for anyone I've seen. I live in what I would consider to probably be Cruz territory so it will be interesting to see how it comes out.

I am making phone calls for the Trump campaign and let me tell you, they have a terrific system in place. They gave me a name and password to log in, and it's all automated. I go to "Texas" because all the upcoming primary states are represented there, and click on for "my page." Music plays while calls are being made by the system and when someone answers, their name and address pops up on the screen. When I hear them say "Hello", I read off my 2 line script, asking if we can count on them. Everything the campaign wants you to say, plus answers to any questions on the issues, is written down on the page; they don't want any ad libing. I'm really impressed by it. So far none of my call recipients have had any questions and only a couple of persons said they were voting for Trump. Some said they had already voted, and one of those volunteered they voted for Cruz. A couple of women said emphatically NO. Anyway, it's amazing what computer technology can do. It makes it clear that being served by robots is definitely in our future.

I'm really looking forward to Tuesday!