Write your congressperson opposing the Anti-Semitism Awareness Act of 2018 introduced yesterday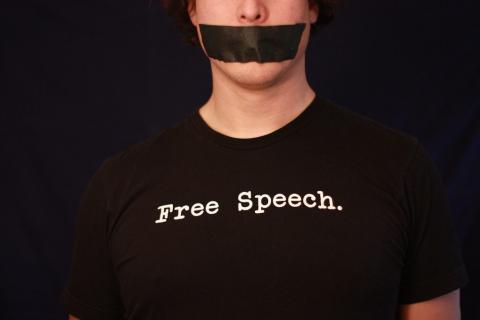 THIS  DANGEROUS  US CONGRESS BILL CONFLATES CRITICISM OF iSRAEL WITH ANTI-SEMITISM and has the support of both major parties. Some of its exact language is as follows:
A Bill to provide for the consideration of a definition of anti-Semitism for the enforcement of Federal anti-discrimination laws concerning education programs or activities.
(D)iscrimination against Jews, Muslims, Sikhs, and members of other groups violates Title VI when that discrimination is based on the group's actual or perceived shared ancestry or ethnic characteristics'.
The 2010 Dear Colleague letter cautioned schools that they ''must take prompt and effective steps reasonably calculated to end the harassment, eliminate any hostile environment, and its effects, and prevent the harassment from recurring,'' but did not provide guidance on current manifestations of anti-Semitism, including discriminatory anti-Semitic conduct that is couched as anti-Israel or anti-Zionist.
The definition and examples referred to in paragraphs (1) and (2) of section 3 have been valuable tools to help identify contemporary manifestations of anti-Semitism, and include useful examples of discriminatory anti-Israel conduct that crosses the line into anti-Semitism.
Awareness of this definition of anti-Semitism will increase understanding of the parameters of contemporary anti-Jewish conduct and will assist the Department of Education in determining whether an investigation of anti-Semitism under title VI is warranted.
Added at bottom of Bill:
CONSTITUTIONAL PROTECTIONS.—Nothing in this Act shall be construed to diminish or infringe upon any right protected under the First Amendment to the Constitution of the United States. [Sure, they say this but then ignore it and our right to free speech and voicing our opinion becomes secondary to legal protections enacted to protect a foreign country -cy]
The Arab-American Institute provides a good summary and the reasons why this bill should be opposed. Here is a sample message I have composed that you can use when you write your Congressperson. Just search his/her name and their official .gov website will come up,  and look for "Contact".
Dear [your member of Congress],
As a concerned constituent, I urge you to oppose the Anti-Semitism Awareness Act of 2018. This bill uses a working definition of anti-Semitism from the State Department, written exclusively for data collection in Europe, and applies it in domestic settings of schools and college campuses. It seeks to expand the definition of Title VI protections to include criticism of Israel. This would threaten our free speech guarantee.
I respectfully urge you to oppose all legislation that would harm our First Amendment rights. It is wrong to give in to a specific ethnic group's perceived needs by infringing on the Constitutional rights of all.

Related article: US Congress presented with another 'Holocaust' bill--write your representative!