Arab Muslims "massively" molest women on New Year's Eve in Cologne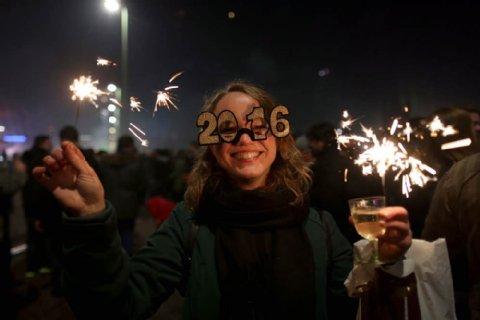 Young woman in Cologne, Germany celebrating the New Year 2016 provokes a culture-clash with Arab  foreigners.
Cologne is, as you might remember, one of the high spots of the Welcoming Culture in Germany. The mayor, Henriette Recker, was previously responsible for running refugee services in the city—in charge of accommodating asylum-seekers.
So it is not unexpected that about 30 women have now reported to the police that they were molested in Cologne's main train station on New Year's Eve.
A group of men encircled multiple women and "with their hands they were really everywhere. This is something I've never experienced," said a 22 year-old victim. "When we called for help, they laughed."
Bags and valuable had also been robbed from the women. A 17-year old is quoted as saying: "I felt fingers in every orifice."
Police report that New Year's Eve in Cologne was "largely peaceful." [except where it wasn't.] On a Cologne group Facebook page, when eyewitnesses reported that the perpetrators were young men of Arab descent, the discussion was deleted. From sceenshots made, we can cite some of the eyewitness accounts:
"Andrea" writes: "I have, unfortunately, experienced the same and your words brought tears to my eyes again! What I experienced yesterday honestly shocked me. It was not like this before and I could not even make known who it was. (....) This puts everything into question, has brought all the help seekers [do-gooders?] into disrepute. "
"Angelina" reported: "So yesterday I was there and it was a disaster. Meat inspection, I couldn't look anywhere because I was stared at and accosted."
"Yvonne" wrote: "I was also in Cologne and had the same experience at Mc in the Hauptbahnhof (Main train station). Absolute no go !!!"  She recommends that others stay in their neighborhoods and do not come into the city of Cologne.
The Cologne police should by now have set up an investigation team.
The cited newspaper reports can be found here and here and here*.
* An official told EXPRESS that the perpetrators were a group of young North Africans who have already been noticed in the past for pickpocketing and drug trafficking near the main railway station. [Then why are they still there?! Such frigging insanity.]