Break the Spell! Magic and Trickery are what the "Holocaust" is made of
By Carolyn Yeager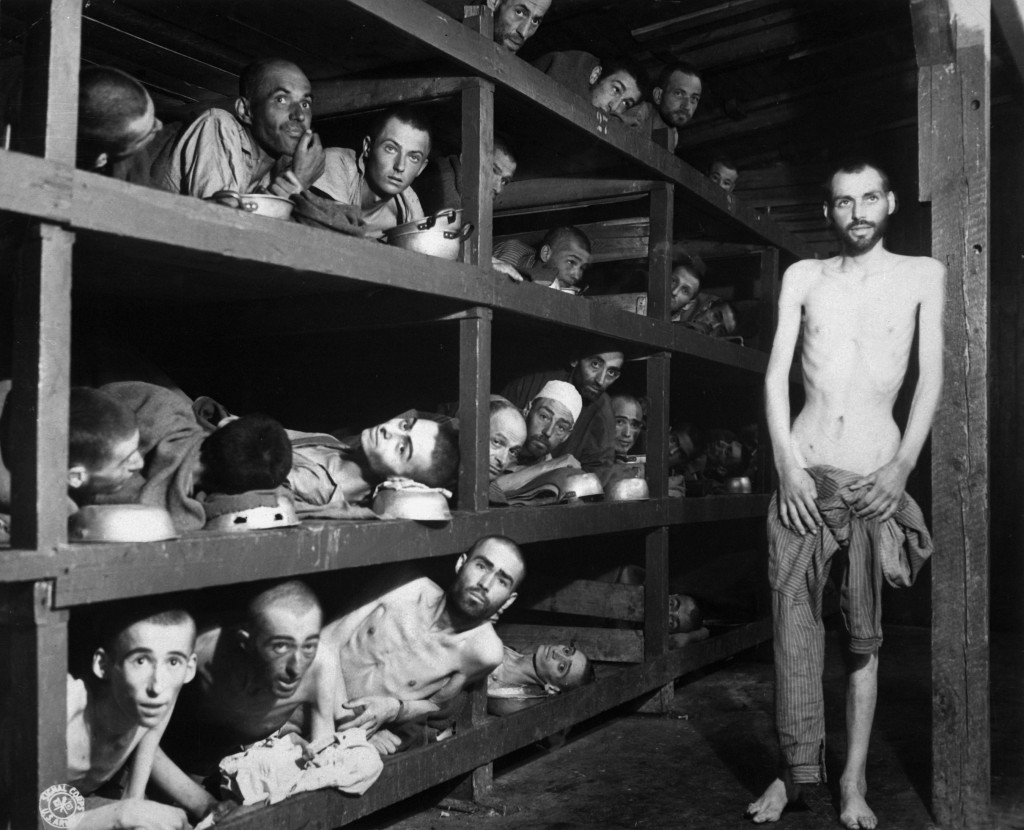 Do you remember the nursery rhyme that goes:
Sugar and Spice and all things nice, that's what little girls are made of.
How about this one:
Magic and Trickery and all things fakery, that's what "the holocaust" is made of.
This very famous image associated with the so-called "Holocaust" that was discussed in the previous post has turned out to be fraught with fakery. A sharp-eyed reader, Paul Borresen, noticed something that, once seen,  makes one wonder how it was not seen before!
What he noticed is that, in addition to the fake standing man exposed in my previous post,  one of the men in the bunks appears twice in this Famous Buchenwald Lie Photo, and the similarity is unmistakeable. 
Viewing the photo enlarged as much as it can be (2 times) … find the young man lying on his back with head turned toward the photographer,  in the 2nd row up from the bottom, 3rd from the left. His head is resting on his food bowl. (close-up on left, below, designated 'Original')
Now look at the young man in the same position in the bottom row, 4th from the left. He is the same man! (close-up above, designated 'Copy') The food bowl has been removed from underneath his head, leaving it to a military intelligence photo-retoucher to redo his throat  and neck, but in a very un-anatomical manner. Have you ever seen a neck that looked like that? I have not. In an attempt to retain a lesser portion of the 'gown' he was wearing so that it would not look the same as the 'original,' more bare skin is left showing, but without any anatomical correctness whatsoever.
The retoucher was not a trained artist and was in over his/her head with this assignment. For example, look at the ear. It consists of a few strokes of light-colored paint in an attempt to make something resembling an ear, but failing.  Ears are one of the most difficult parts of the body to draw or paint in a convincing manner, but it was necessary to add an ear to this 'copy' because the ear is not showing on the original man in the bunk above; it is buried against the upside-down food bowl and some material that's covering it. The botched ear of the 'copy' is one of the biggest giveaways of  fakery in this photo, but not the only one.
Continue reading this article at Elie Wiesel Cons The World