Pegida-Dresden today 11-2 in the Neumarkt square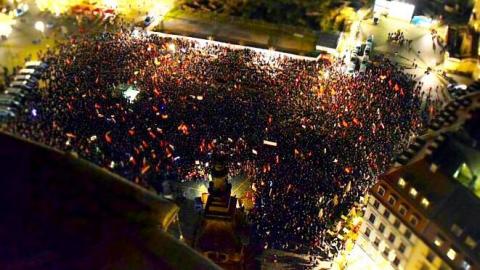 Birds-eye view photo from Ignaz Bearth disproves the low-ball numbers that are given in the media for the PEGIDA-Dresden paticipation. The date is 11-2-15.
Comments from other cities:
From Dusseldorf: "Respect and greetings from Dusseldorf!"
"I tip my hat to you."

"Carry on!"
From Switzerland: "Wow!!!! PEGIDA - here to stay!"
"and tomorrow morning it's probably only 10 thousand and all Nazis."  

"Feeling proud"
Best Video of the speeches by Lutz, "Bambi", Siegfried, Tatjana, and Michael Stürzenberger, plus the walk through the Newmarket area - 2 hours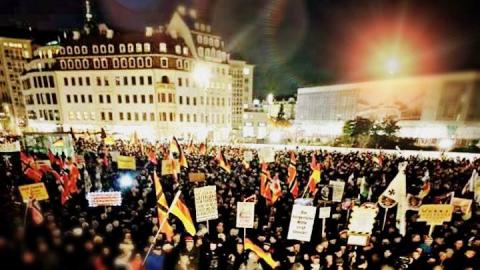 A sea of patriots on 11-2-15. A tribute to the Dresden organizers and to Lutz Bachmann.
  Are these the "extremists" and "haters" - as stated by the German Justice Minister Heiko Maas - who attended the PEGIDA demonstration on Nov. 2, 2015?  Maas needs to get out more.