Paypal shuts down my account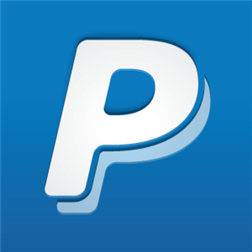 So it has now come to me. I didn't even understand what they were talking about when I first realized that this was serious. Paypal doesn't speak in plain language. Their message said my account had been permanently limited "because some of your recent transactions violated the [Paypal User Agreement and Acceptable Use] policy" which I had signed. A "limitation" is Paypal's language for a ban. It means you can't send or receive funds.

I couldn't see any problem with my transactions; they were ordinary enough. I needed an explanation for how my transactions were at fault. When I got hold of a real person on the phone, it turned out it wasn't my transactions at all. It was my websites! And specifically in relation to "Holocaust" I was told. She said that was in the User Agreement I had signed.
After my phone conversation, I did receive an email answer to my email request for information. It explained it this way:
Due to the nature of your activities, we have chosen to discontinue service to you in accordance with PayPal's User Agreement. As a result, we have placed a permanent limitation on your account.
Well now, checking their Acceptable Use Policy, I find this under "Prohibited Activities:" (f) the promotion of hate, violence, racial intolerance or the financial exploitation of a crime - as the only thing that could apply to me. I do not promote hate, I do not promote violence, but I guess you could say I promote racial intolerance. Yet the woman on the phone specified only "Holocaust" as the problem with my sites. "Holocaust" is not mentioned in the prohibited activities – it's an interpretation from the "hate" part, I suppose.

Is Holocaust Revisionism about hate? Of course not. It's about correcting atrocity propaganda that has taken hold as the historical record by the merciless victors of World War II. Revisionism is love. So clearly, Paypal is responding to a particular complaint from a particular person or organization whom they don't want to stand up to. It's easier to go along.
In addition, I live and operate in the USA, where we don't have "Holocaust" laws. I wonder if this is part of the German government crackdown on the Internet? But yes or no, we really NEED Donald Trump to become our next president if just for the fact that he would take free speech seriously  ... along with gun rights.

So from now on, to contribute toward my work and to keep my sites online, you will have to send cash, check or money order to the mailing address given at my websites. Or use Google Wallet – my account is [email protected]. The Jews will never defeat us.