Red-Green political hack files charges against Pegida for Facebook comments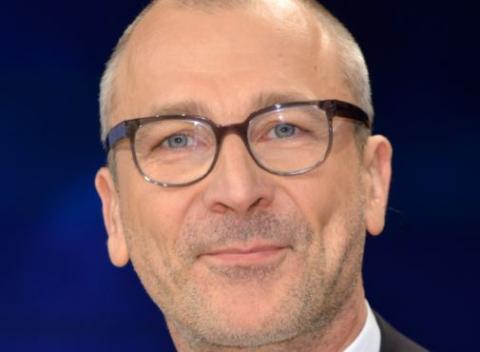 Volker Beck, an openly homosexual Green Party legislator who has called for the right of Muslims and Jews in Germany to carry on their excessively cruel Kosher/Halal style butchering of animals, is blaming Pegida for what he calls "threatening, offensive" comments on his Facebook page.
According to DW:
Beck is pressing charges against those responsible at anti-immigrant, anti-Muslim Pegida movement as well as 18 individuals who [have] posted offensive and threatening comments on his Facebook account.

"One of my posts on Facebook had 430 comments, 35 of which contained violent and/or death threats without anyone in charge [of the movement] attempting to moderate," Beck said on his Facebook page.

"The named persons openly called for me to be castrated, circumcized, suffer violence, they even called for me to be butchered kosher style," he told Berlin prosecutors according to a report by Germany's "Funke Media Group." The comments were in reaction to a post where Beck had called for religious freedom for Muslims and Jews, including the right to butcher livestock Kosher/Halal style.

Beck has criticized the government for not doing enough to pursue hate speech on the Internet and social media in particular. On Twitter, he also said that "we don't need tougher laws against hate speech, we need more resources for prosecutors in that area."

In mid-December, German Justice Minister Heiko Maas announced that Facebook and other social media networks had agreed to delete comments that violate Facebook's community standards 24 hours after publication.

But critics, like Beck, said on his Facebook page that "deleting comments is not enough, prosecutors need to get involved here" as otherwise the perpetrators would get off scot-free.
It's only justice that what someone like Beck approves of being done to animals, more decent people will suggest the same treatment for him. He wants to destroy German moral standards because of his own depravity; the natural result is that he is hated. Can't be helped. It will be interesting to see what comes of this - I think the more attention that is focused on kosher-halal-slaughter the better. There is no way that real Germans are not 100% against it.
Learn more about Volker Beck: https://en.wikipedia.org/wiki/Volker_Beck_%28politician%29