Willis Carto gets his due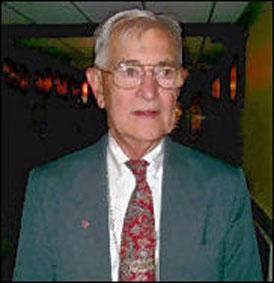 Willis Carto will be laid to rest at Arlington National Cemetery on Wednesday, February 17 with full military honors, according to his wife Elisabeth. He fought in World War II, serving in the Philippines, and was decorated with the Purple Heart.
Willis was born in July 1926 and died last year on Oct. 16th at the age of 89. He spent his adult life after the war advancing the ideas of the political right and Nationalism—against the New World Order being imposed by the victorious Allies and their Jewish accomplices.
In his long career he published newspapers, magazines and books, and formed successful organizations such as Liberty Lobby and the Institute for Historical Review, a revisionist history organization. The Barnes Review magazine and American Free Press newspaper are current Carto projects. Several books have been written about him.
I think we all owe him a great deal of respect and gratitude, and I am very glad he will be buried at Arlington. Family and friends are invited to attend the 2 p.m. graveside service on Feb. 17; to meet one hour ahead of time at the Main Entrance to the Administration Building with their cars. For more about Carto, see two very different obituaries, one by Sam Dickson and one by John de Nugent.