Canadian activist Monika Schaefer arrested and jailed in Germany for showing up at Sylvia Stolz's trial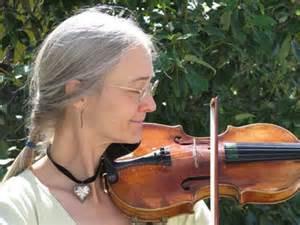 by Carolyn Yeager
MONIKA SCHAEFER, A CANADIAN-BORN WOMAN OF GERMAN HERITAGE, was visiting her brother Alfred in Germany when she was arrested while observing an open-to-the-public trial of Sylvia Stolz in Munich.
During a recess break in the trial, Schaefer was approached by authorities, handcuffed, and led away. According to eyewitnesses, she protested that she was a free Canadian citizen and was told, "If you wanted to remain free, you should have stayed in Canada."
Schaefer is reportedly being held in Stadelheim prison, Schwarzenbergstr 14, 81549 München, Germany. Friends of Monika are calling for sympathizers to send letters to the prison protesting her arrest and further incarceration.
UPDATE -  Here are four Canadian officials we can write to and call, assembled by Arthur Topham. This definitely should be done.
The Honourable Stéphane Dion
Ambassador to Germany and Special Envoy to the European Union and Europe
Canadian Embassy, Berlin, Germany
Leipziger Platz 17
10117 Berlin  Germany
Email: brlin at international.gc.ca
Telephone  (+49) (30) 20 312 0
Fax  (+49) (30) 20 312 590
*  *   *
Honourable Chrystia Freeland Minister of Foreign Affairs.
Email: chrystia.freeland at parl.gc.ca
House of Commons
Ottawa, Ontario
K1A 0A6
Telephone: 613-992-5234
Fax: 613-996-9607
*    *    *
German Ambassador to Canada  Mr Werner Wnendt
Email: info at ottawa.diplo.de
WEBSITE   ottawa.diplo.de 
1 Waverley Street
Ottawa
Ontario K2P OT8

P.O. Box 379, Postal Station "A"
Ottawa, ON K1N 8V4 Canada
Telephone (+1) (613) 232 11 01
Fax (+1) (613) 594 93 30
*     *     *
The Honourable Jody Wilson-Raybould
Minister of Justice and Attorney General of Canada
Email: Jody.Wilson-Raybould at parl.gc.ca
Centre Block, Suite 449S
House of Commons
Ottawa, Ontario
Canada K1A 0A6
B'nai B'rith claims responsibility for the arrest
B'nai Brith Canada officials said the Jewish group had filed complaints against Schaefer with German officials because of her "anti-Semitic incitement." Shaefer posted a video on Youtube a year and a half ago apologizing to her mother for not believing her about what really happened in Germany during WWII, but instead believing the false teaching she received in Canadian schools and from media. The video received much praise and much criticism.

"German officials should be commended for taking action against Holocaust denial," said Michael Mostyn, chief executive officer of B'nai Brith Canada, in a statement. "We will continue to work, even across borders, to ensure that racism and bigotry find no haven in Canada."
Simon Wiesenthal Center applauds the arrest
The Friends of Simon Wiesenthal Center said it confirmed through the Bavarian State Police that Schaefer had been arrested on charges related to Holocaust denial.
Commending German police for the arrest,  Avi Benlolo, chief executive of the Wiesenthal center, said in an emailed statement, "Holocaust denial and revisionism continue to prevail across social media platforms in Canada and across the globe. Such perversion of the truth must be confronted through the use of the deterrent tools available under the law, as well as through education." 
It's the Jews
So folks, there's never any doubt that "It's the Jews" who insist on censorship and the suppression of free speech of which they disagree. Jews entered Western countries only during the last few hundred years as a small minority and began demanding equal rights under our democratic governments. Europeans gave in to them in a spirit of good faith and now are suffering under repressive laws engineered by World Jewry. Is this a conspiracy theory? No, it's a reality that our weakness and tolerance for the "other" has brought upon us.
Tolerance for the "other" is not practiced in the Jewish state of Israel  even though they call it a democracy, nor is it practiced in Orthodox Jewish enclaves anywhere in the world. Tolerance is only expected of the European. Support Monika Schaefer in any way you can! Oppose these Jewish organizations that exist only to take advantage of our laws in order to weaken us. Refuse to accept the idea that the politically determined narratives of history are fixed and cannot be changed. Take action in defense of revisionists.