Our "Wehrmacht War Crimes Bureau" series now available on CD's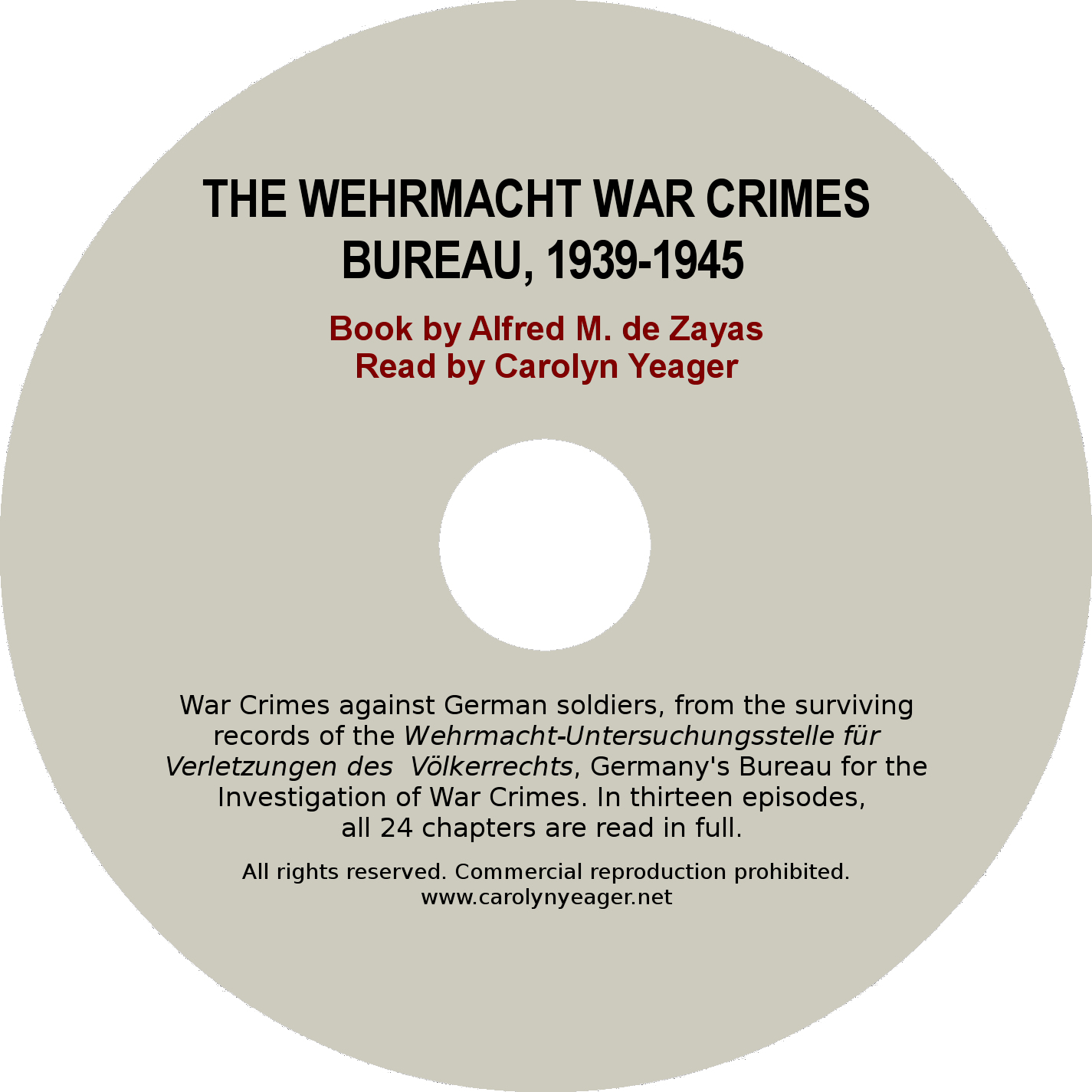 War Crimes against German soldiers, from the surviving records of the Wehrmacht-Untersuchungsstelle für Verletzungen des Völkerrechts, Germany's Bureau for the Investigation of War Crimes. In thirteen episodes, all 24 chapters are read in full by Carolyn Yeager directly from the book by Alfred M. de Zayas.

Note: These CD's can only be played on CD players that accept long-running MP3 format disks.