Phi Beta Kappa National Member Services says "no record of Rodney Martin"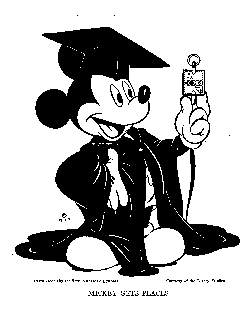 The Phi Beta Kappa controversy continues to percolate with the discovery that both Univ. of Arizona and Phi Beta Kappa National Office secretaries say they can find no record of Rodney Martin applying for or registering for membership in the academic society.
On Oct. 29th, Vanessa Garrison, Secretary of the Alpha of Arizona Chapter at the University of Arizona wrote to me that she had sent my request for information about Rodney Martin to Doris Lawrence, Member Services at the National Office for Phi Beta Kappa Society.
Ms. Lawrence replied that she "could not find any record of Rodney Martin registering to become a member of Phi Beta Kappa."
I have removed the actual email from Ms. Garrison, at her request, although I still have it in case anyone demands to see it for proof. I am pretty confident that Martin's name will not be found on any list after further searching. The reason is because Martin has still refused to state WHERE he graduated Phi Beta Kappa. This is the crux of the matter. 
Did Martin graduate at all?

His "timeline of my entire life, available to all" as he stated on Deanna Spingola's Oct. 27th radio show turns out to be what you see on this screen shot of his infamous Facebook page. " Notice he writes:
Studies: Southern California Military Academy:
This school closed down in 1987. It served classes from kindergarten through 9th grade. It was for children and pre-high school.
Obviously Martin did not graduate from here and he does not say when and for how long he attended.
Reserve Officer Training School at William Jewell College, Alumni
The only reference I could find about this is here (scroll down):

Army ROTC programs are available at William Jewell College. Reserve Officers' Training Corps commissioning programs typically imply elective classes in addition to required college curriculum, possible funding for your tuition, and an obligation to serve upon graduation.

It is important to keep in mind that enrolling in a ROTC course does not commit you to serve unless you have received a ROTC scholarship, grant, or any other funding.

Based on the college crime data, William Jewell College seems to be a relatively unsafe school. Read the details in the Campus Crime report for this college.
The Reserve Officer Training School is not even mentioned at the college website. It's possible this program is run by the U.S. Governement/Military using space and facilities on this campus. For Martin to add "Alumni" can simply mean he completed the program, i.e. graduated from this particular program, not that he is a graduate of William Jewell College in a standard Bachelor's Degree program. So does Rodney Martin actually have a degree in anything? If so, what is it? Only he can tell us.

Also remember that William Jewell College is not a member school of Phi Beta Kappa and does not have a chapter on campus. So if this is his only graduation, he probably did not "graduate PBK" from here.

Rodney's cat and mouse game(s)
Martin continues to claim that he has disclosed information that he has NOT disclosed at all. It seems clear he is not what he is pretending to be, education-wise. And how important is it? I do not care if he graduated from college, or even went to college at all. It doesn't mean he's a better or worse person, a dumber or smarter person. I DO care that he lies so much, which reveals to me that he is in a gigantic state of denial, and has character deficiencies. Habitual lying is a negative indicator for placing trust in someone.
Rodney Martin, come clean about your education record, with exact dates, and programs you actually completed, plus which school you graduated "Phi Beta Kappa." If not, the cloud around you will just get darker because this is not too much to ask from you.
David Baillie, rouse yourself from your servile state (you are a textbook co-dependent personality; it reveals itself in every relationship you have) and ask yourself some of the right questions. At least, expect your associate Martin to answer common questions without all the dramatic reluctance and running away.