Remember Volker Beck? He was caught with crystal meth and resigned several political offices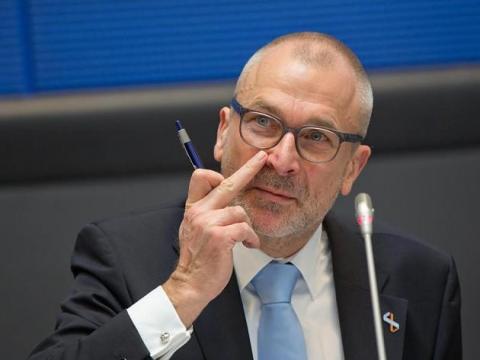 Volker Beck is a long-time member of the pro-migrant, far-left Green Party in Germany. I previously wrote about him here.
Along with being an open homosexual and an ardent past supporter of liberalizing "sex-with-children" laws, Beck has also been an ardent supporter of a "liberal drug policy."
On Wednesday, it was reported in daily Bild that authorities found crystal meth in Beck's possession. In a statement, Beck said:
"I have always represented a liberal drug policy. In regards to the charges that have been leveled against me, my lawyer in due course will give a statement to the prosecutor."
The Green politician said he would resign from several of his posts in the Bundestag, including his postings as spokesman for internal and religious affairs, as well as from his role as Chair of the German-Israeli Partiamentary Friendship Group.
The 55-year-old Beck will not give up his parliamentary mandate. He has served in the Bundestag since 1994 (22 years!) and was the Greens' parliamentary group leader from 2002 to 2013. In that year he raised a furor in Germany when he called for decriminalizing sexual contact with children.
Read about Beck here. He is the kind of trash they accept as lawmakers in Germany's tolerant society, while they prosecute those who oppose or even simply criticize such degenerate behavior. 
UPDATE 3-17-16 : The Bundestag has waived immunity for the Green Bundestag member Volker Beck, according to the Berlin public prosecutor. They have therefore begun investigations, the spokesman for the prosecutor, Martin Steltner, said to the German press agency on Thursday.

In early March the police had found a small amount of drugs in the possession of Beck. According to prosecutors, it was 0.6 grams of a "suspicious narcotics substance", Cristal Meth according to media reports. Beck then made his group offices available and is currently on sick leave. He has retained his mandate.

The Bundestag has now given the prosecution a free hand.