How many times does it have to be said? Hitler didn't have dark hair.
Today, I saw another reference to Hitler's "dark hair" on what is supposed to be a pro-Hitler website by a pro-Hitler commenter.
"It makes me wonder why Hitler, Goebbels, Himmler, Hess, Speer etc all had dark hair." -HdP
Neither Hitler nor Himmler had dark hair, the other three did. Too many people accept whatever they see in a photograph -- any individual photograph -- without taking into consideration that hair invariably looks darker in photos that are not taken in direct sunlight. The resolution/quality of the photo also makes a big difference.

Hitler's hair was medium brown; Himmler's hair was a light shade of brown [or "dirty" blonde?]. Light to medium brown is probably the most common hair color among ethnic German people (this includes Austrians). From there it goes to lighter and to darker in probably equal numbers.
In addition, Hitler, Himmler and Hess had blue eyes. I can't discover the color of Speer's eyes, but his son has blue eyes [2-13-17: A commenter just presented proof Speer's eyes were brown - see comments]. Brown-eyed Germans, like Goebbels, were just as German as blue-eyed Germans. Besides, Goebbels was the father of several light-haired, blue-eyed children. The blue-eyed Magda Goebbels' hair looks dark in most pictures but she was actually a blonde.

Here are some pictures of Hitler and Himmler revealing their true hair color.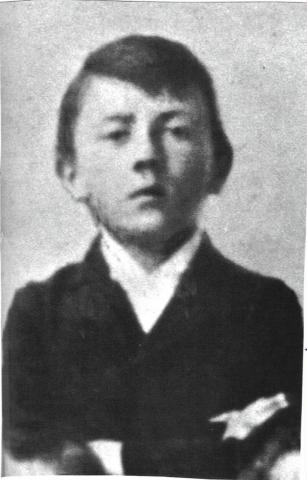 Hitler as a schoolboy. Low resolution of the photo makes for more contrast between dark and light, so the darks become black without any gradation. From this, we judge Adolf as a light to medium brown-haired boy.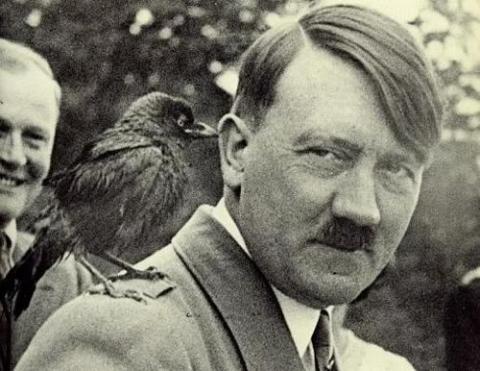 High-resolution photograph shows the whole range of values; Hitler is obviously a brown-ette. Compare his hair-color with that of the blackbird's - haha.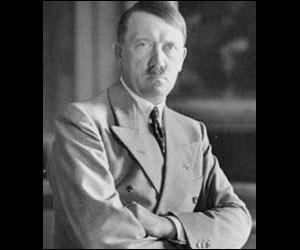 Here's another high resolution photo.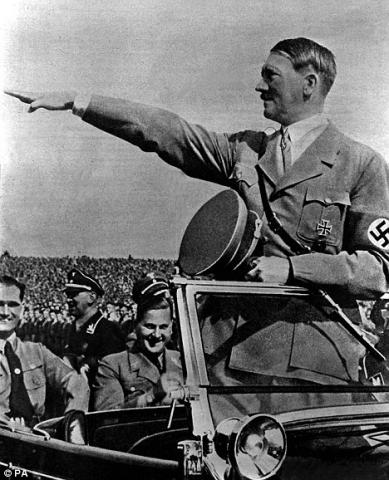 They way the sunlight reflects off Hitler's hair in the above picture shows that his hair is light. This effect could not happen with dark hair. Baldur von Shirach, seated in the car next to Hess, is a dark-blonde-haired man yet only a small highlight shows in his otherwise dark-lookng hair ... because of the nature of black-white photography.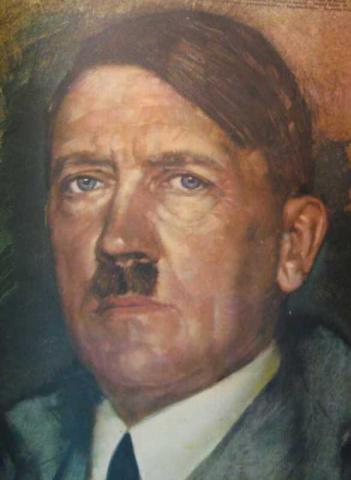 This portrait graced the cover of the N-S Party's Illustrierter Beobachter for Hitler's 1941 birthday. No artist is given.
And finally, added on 4-27-17, here the lighting perfectly reveals Hitler's light-brown hair. Thanks to 'Commentator' in the comments below for sending it. (click to enlarge)

Another photograph of Hitler can be seen here.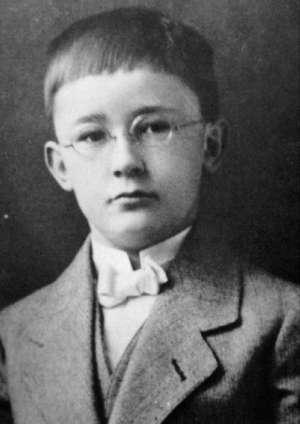 Heinrich Himmler as a schoolboy reveals what would actually be light-brown hair.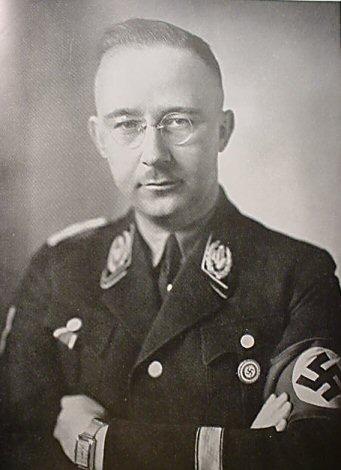 High-quality studio photograph with lighting that doesn't create dark shadows. We see Himmler's hair, eyebrows and mustache are all quite light. His eyes also appear light.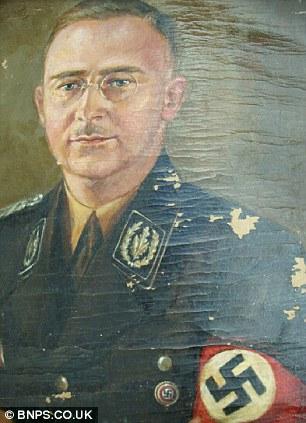 This oil painting of Himmler shows blue eyes and blondish hair. Portrait artists are careful to get the eye and hair color right - thus are more reliable than most photographs.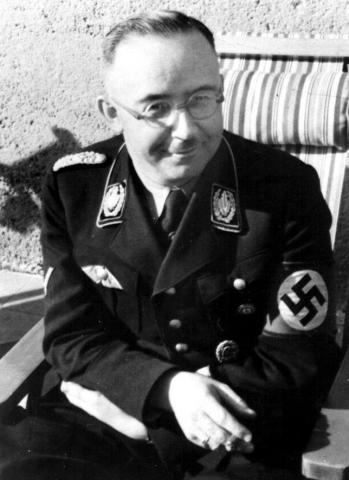 One last photo that shows Himmler as a "fair-haired boy."