The Holocaust scam continues to be the #1 identity factor for American Jews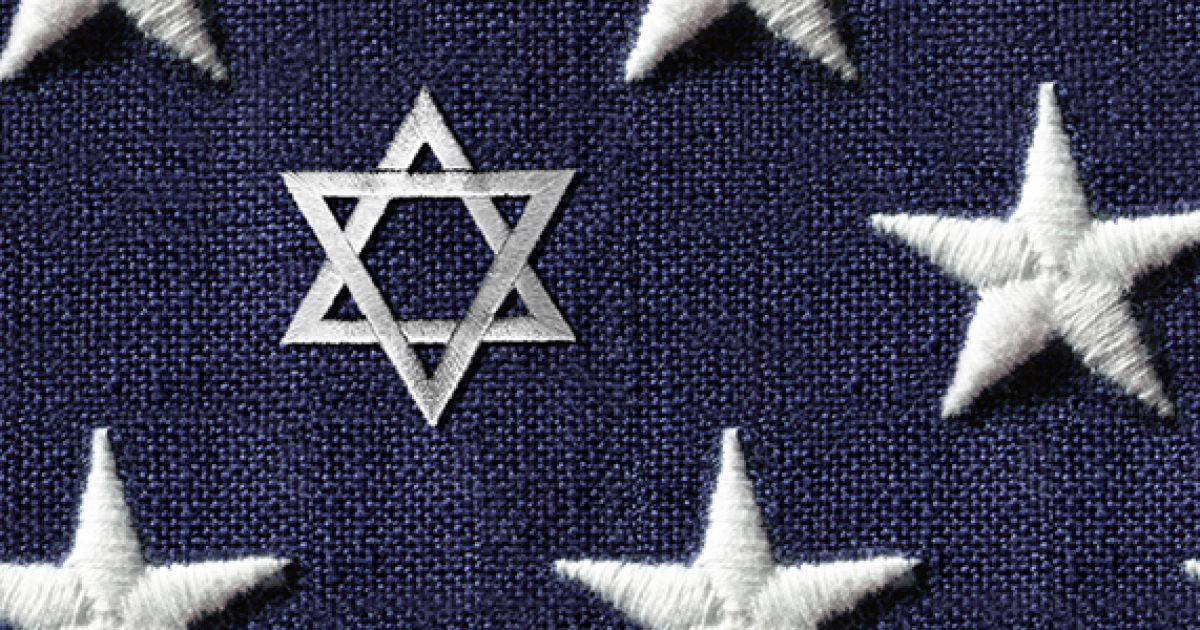 Considering the outsized role Jewish-Americans and Israel play in our national life, two or three 6-pointed, double triangle 'stars' scattered among the five-pointed stars on the American flag (as seen here) would be appropriate--and send the right message.
---
By Carolyn Yeager
ACCORDING TO THE LATEST PEW RESEARCH SURVEY of American Jews since 2013, the just-released "Jewish Identity in the United States 2020" survey, 76% of all U.S. Jews say that remembering the 'Holocaust' is essential to their Jewish identity. That is the highest of all reasons given, more than consider it as being a member of the Jewish religion – Judaism – which rated 72%.
In other words, more who identify as Jews think that 'Holocaust' remembrance (and corresponding belief) is the essential ingredient to their life as a Jew than is the Jewish religion itself!
Trailing that, 59% selected "working for justice and equality in society", 56% "being intellectually curious", with only 51% choosing "continuing family traditions."
The observance of Jewish law – halaka – was most important only to Orthodox Jews, 83% of whom deemed it essential. Among all Jews, the number was just 15%. Only 20% consider eating traditional Jewish foods to be essential to their Jewish identity. Pork and bacon anyone?

So the 'Holocaust' cult continues to win hands down as the best uniting force Jews have—not only in America but no doubt everywhere. One can easily understand why the Jewish elite work so hard to keep it alive and well – while we should be working just as hard to expose the fakery behind it. Imagine what the collapse of the 'Holocaust' narrative within the Jewish community would mean! I can see it coming about due simply to more non-Jews becoming non-believers, and non-believers becoming better informed and more vocal as to 'what really happened.' Importantly, the information we have keeps growing, and many people who think they're "in the know" do not keep up. We should always be on the cutting edge of revisionism and never rest on our laurels.
There is plenty of still scarcely known Holohoax truth to be learned in the articles on this website, some recently added -- just look under 'My Articles' on the sidebar.