Ursula Haverbeck criminally charged
German Police storm home of elderly woman who debated "Holocaust"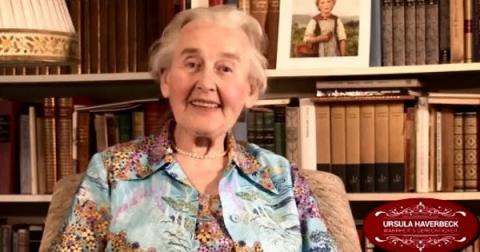 Ursula Haverbeck is now facing criminal hate speech charges after debating how many Jews died in the Holocaust on national television. The debate was aired on German public television and broadcast all over Europe. It was the first time anyone has been allowed to question the official holocaust death toll on German television.
Police stormed and ransacked her home along with the homes of three of her supporters. Prosecutors are preparing the charges. She will face five years in prison if convicted. [Age and beauty are no defense -cy]

Read More (In German)